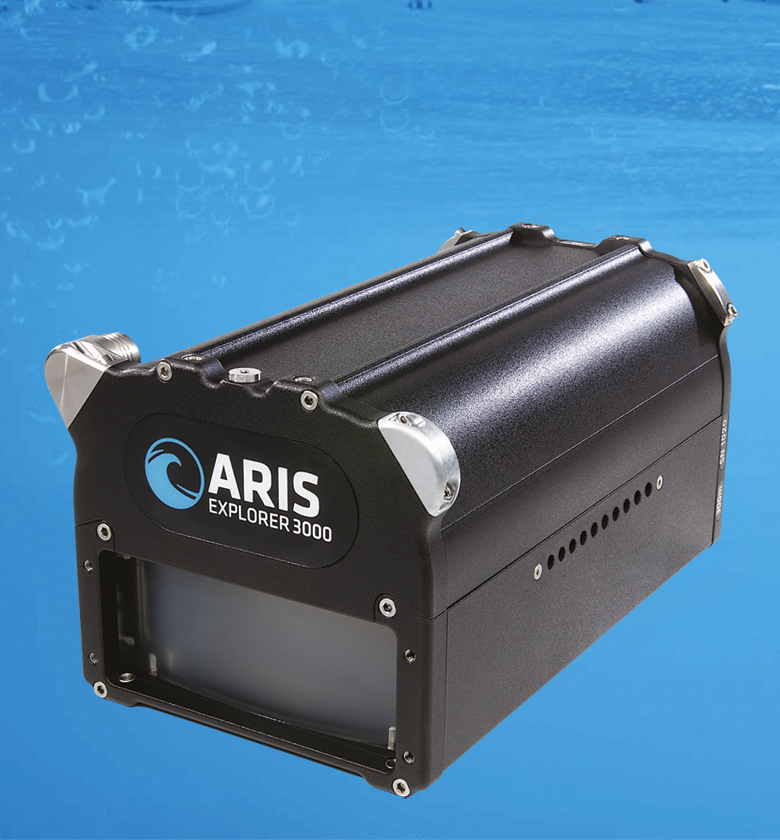 The Next Generation In Clarity
With 128 distinct physical beams operating at 3 MHz, the ARIS Explorer 3000 can provide higher resolution than any other imaging sonar in its class with unprecedented image clarity even in dark or turbid waters.
For longer range applications, Sound Metrics offers the Explorer 1800 and Explorer 1200 models. All models offer dual frequencies, dynamic focusing, multiple recording and output options, background subtraction and innovative software. Teamed with the ARIS Rotator AR2 on a tripod, polemount or ROV, the ARIS Explorer line opens up exciting new possibilities of underwater discovery.
Features
– Dual Frequency Operation: 3.0 MHz & 1.8 MHz
– High-Definition Imagery
– Capable of Close Range Imaging
– Dynamic Focus
– Built in Compass & Depth
– Gauge
– Compact & Lightweight
– Low Power Requirement
– Easy Integration
– Ethernet Interface
– Windows™ Based Software
Specifications
Dimensions: 26 x 16 x 14 cm
Weight in Air: 5.12 kg
Weight in Water: 1.55 kg
Number of Transducer Beams: 128 Beams
Beam Width: 0.25°
Field of View: 30° x 15°
Frame Rate: Up to 15 Frames / Second
Range Resolution: Down to 3 mm
Power Consumption: 18 W Typical
Cable Length: Up to 150 m
Provided Power Supply:
     Input 100 - 240 Vac
     Output 48 Vdc
Maximum Power: 70 W